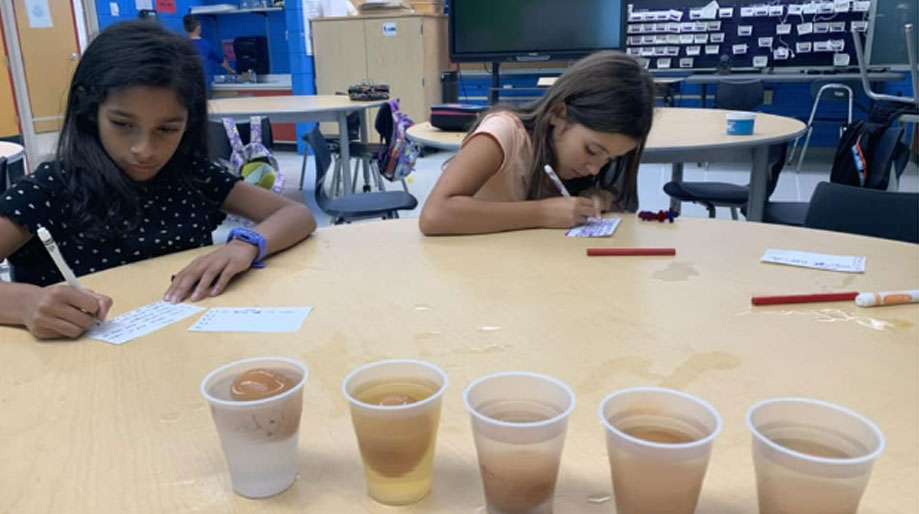 Does your child have a love for Science, Technology, Engineering or Math?!?! If so, then K- Rockets is the perfect place!! 
K-Rockets is an educational school that provides students in elementary and middle school grades the opportunity to experience hands-on learning in STEM classes. 
STEM careers are in high demand and our focus and goal is to provide students with skills and training to gain interest in fulfilling those careers in their future. 
The curriculum has been designed and developed by experienced engineering experts, based on best-in-class tools and scientific research. All our course material meets or exceeds the Next Generation Science Standards for each grade level. Our instructors have a degree in Engineering, Science or Technology, are qualified experts in their respective fields, and have many years of practical work experience. They are passionate about teaching, and enthusiastic about sharing real-world knowledge with students.
What courses does K-Rockets School offer:
Math Enrichment: Our math classes are offered to students in elementary through high school in both in person or virtually. The format of the classes are small groups or 1 on 1 instruction. The math curriculum has been designed to provide rigorous math problems aligned with the Common Core Standards. 
Engineering & Technology Classes: We offer a variety of engineering classes with topics that cover Aerospace, Electrical, Electronics and Mechanical engineering. 
Students in elementary and middle school can also choose a class where they are given STEM challenges to solve. 
Engineering classes are only offered in person.
Coding: Based on the age and existing coding skill level of the student, we
offer coding curriculum that starts with block-based coding that grows towards text based coding using python, HTML, CSS and Javascript. Coding classes are offered both virtually and in person.
If you have questions or would like to attend K Rockets school please email at [email protected] or call/text at 1-860-375-3042